Wall calendar edition 2018
Just like 2015 and 2017, a brand new 2018 wall calendar, containing 13 coloured illustrated months (plus the cover), reproductions of hand-made, digitally untouched paper assembling, from our archive of papers, books and old magazines.

14 Illustrations, 12 months + Jan. 2019
Limited + signed copies by the artist.
Size: Vertical 
(300mm X 420mm)

Paper/Printing:
Full color 170gm Matt coated with high brightness and silky sheen. Wood-free and long-lasting, it accentuates high-quality images and has clear texts for ease reading.


Cover: 
350 gm weight

Binding:
Wire bound silver/black
+ Info: 
Includes previous and next month, in both Portuguese and English languages,
Limited edition, signed, stamped and numbered by the artists themselves-
— Carlos Quitério and Graça 
The authentic paper artworks (cropped to squares)  are originally 42cm X 30cm and are also available. if you are interested, reach us via papel@fitacola.com
Collage is the exploitation of the chance meeting of two distant realities on an unfamiliar plane... and the spark of poetry that leaps across the gap as the two realities converge. —
Max Ernst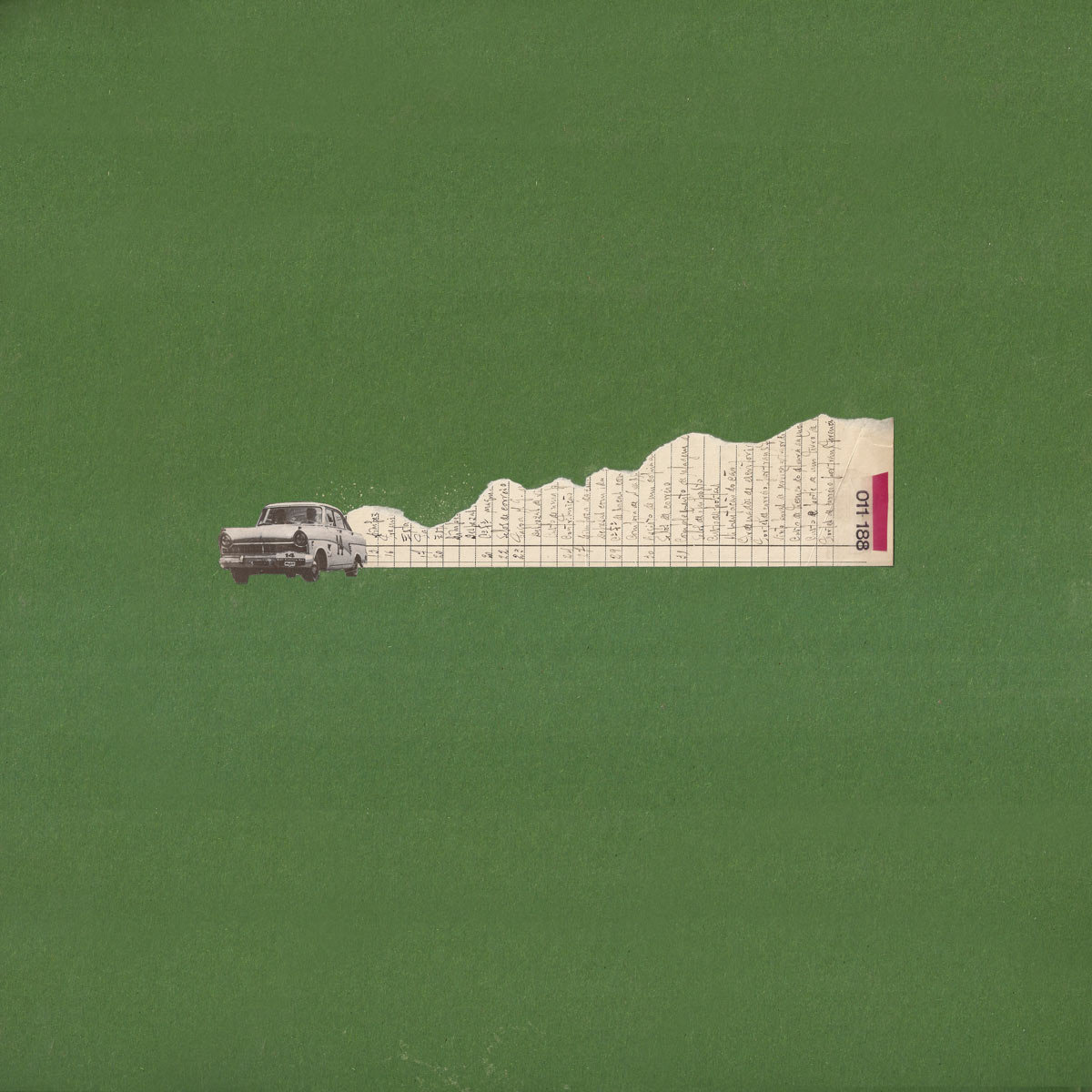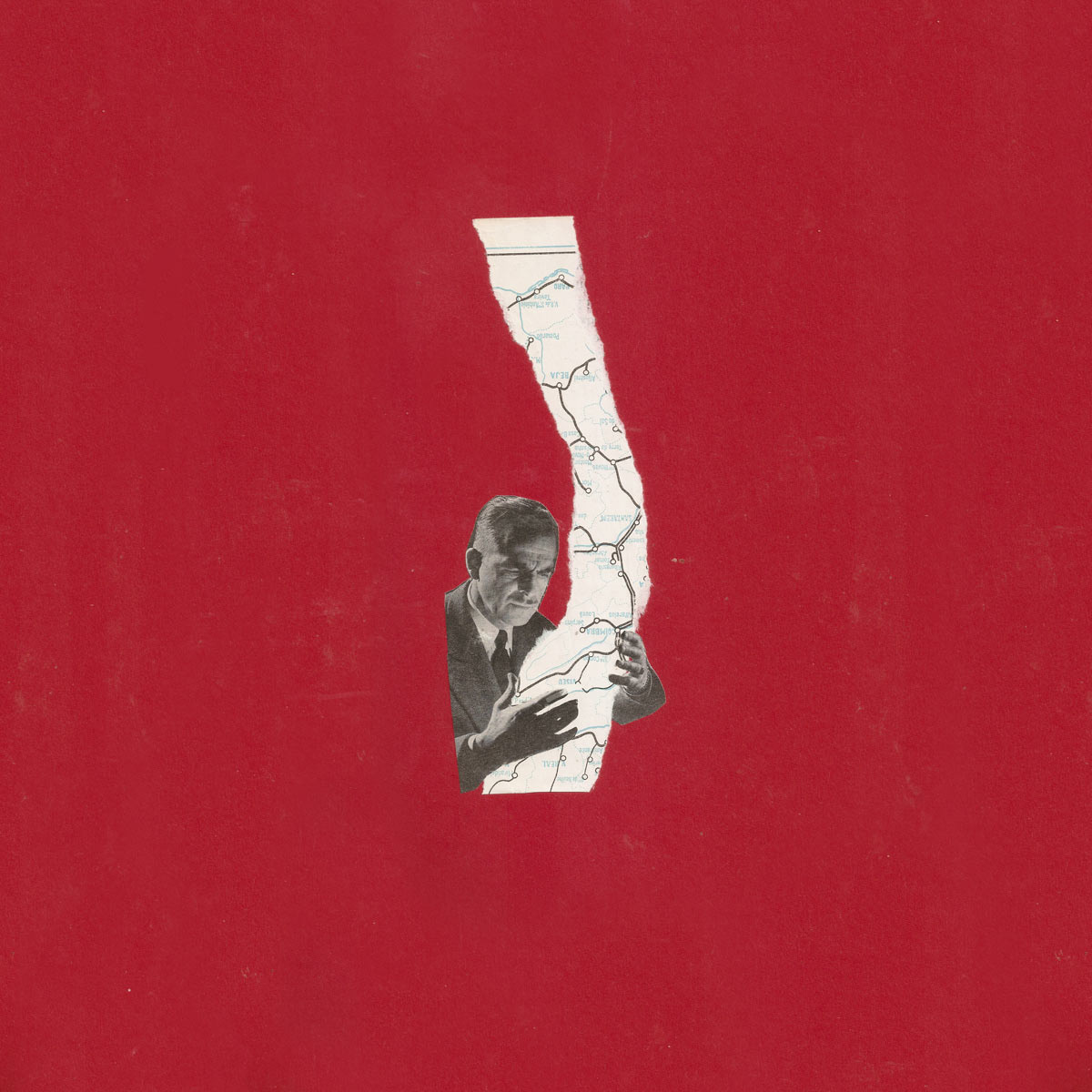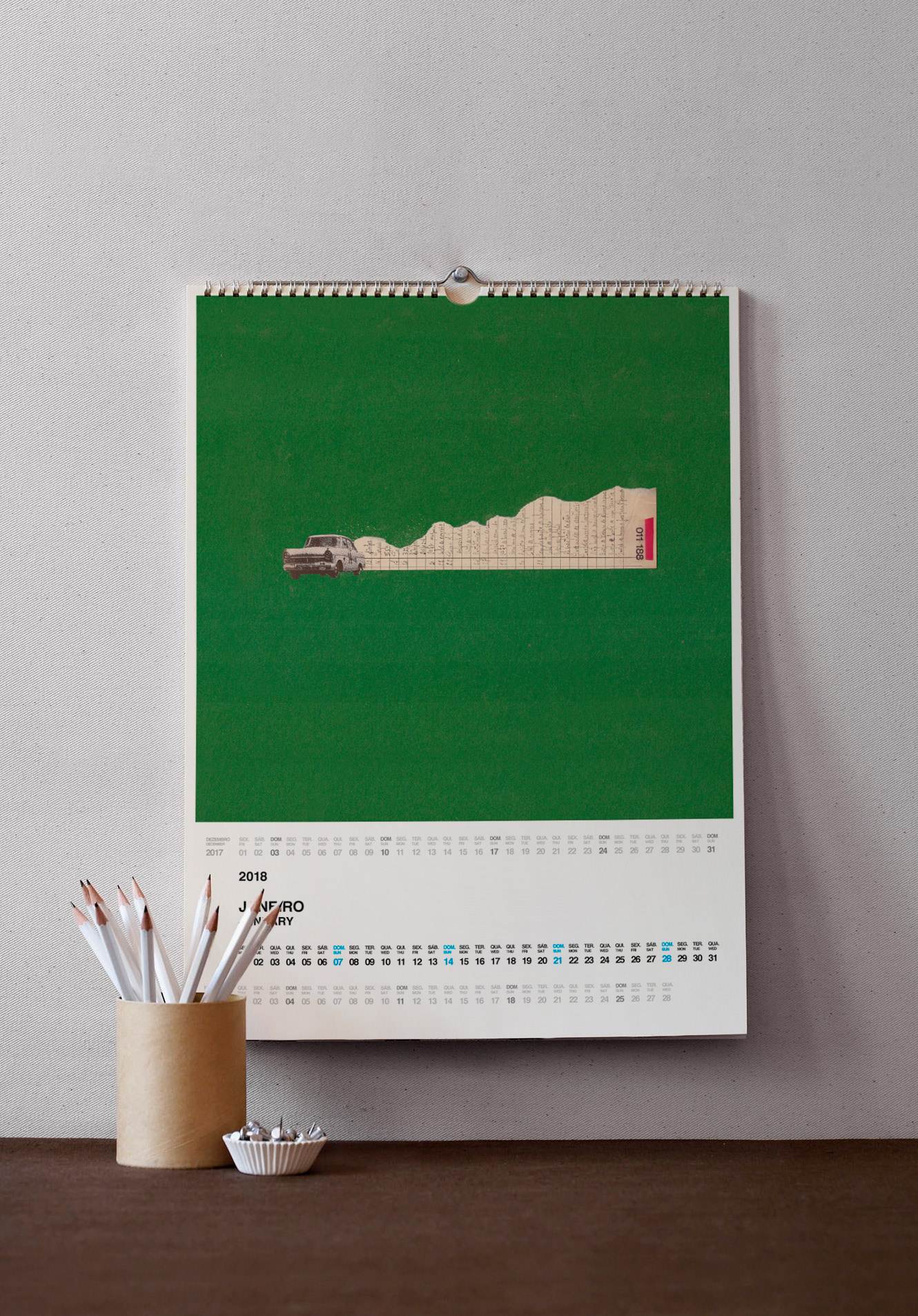 14 full-coloured pages to make you company throughout the whole year and an extra month in 2019.
Count your days.

Full Calendar Monthly